GardenSong Blog
You want the inside scoop? Get tips from the locals, the latest on new entertainment happenings, details on the hidden spots that only the locals know about, lessons on Southern culture, and some history on our properties.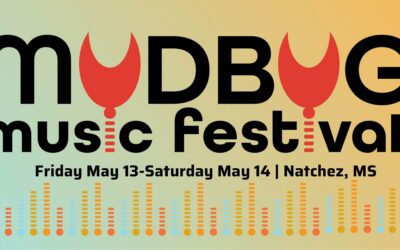 Don't miss the 2nd annual Mudbug Music Festival as it returns to the Bluff! This year, the...
read more
There's Always Something Happenin' in the Little Easy
Another good place to keep track of new shows, events, festivals and more are Visit Natchez and Vizyon Tours & Entertainment. Visit their sites for more Things To Do in Natchez!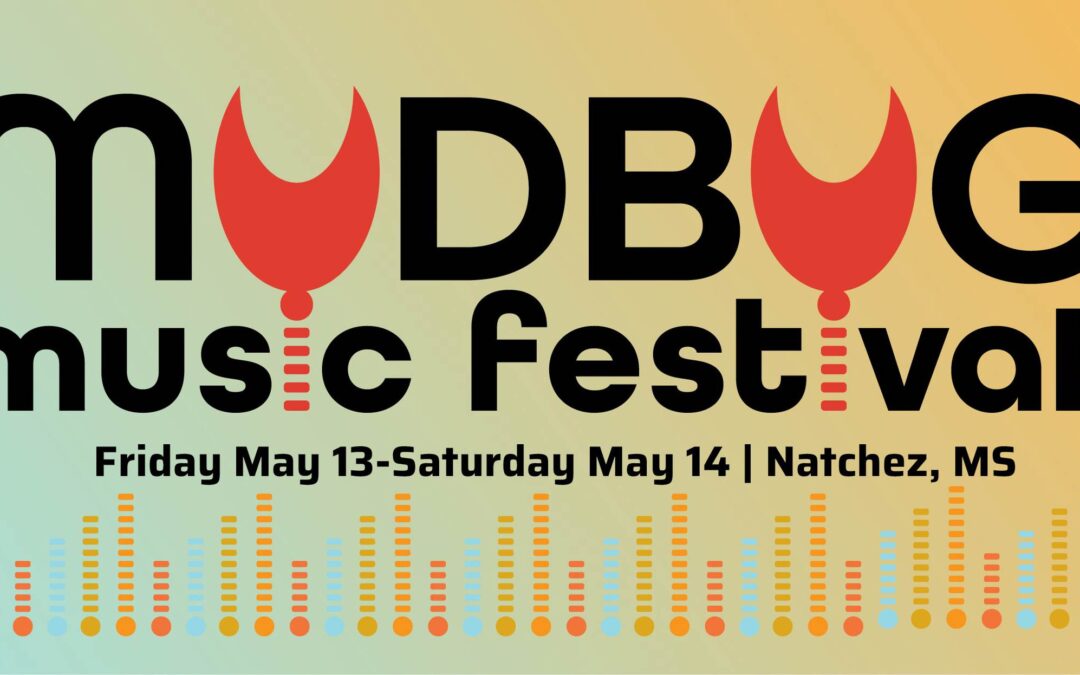 Don't miss the 2nd annual Mudbug Music Festival as it returns to the Bluff! This year, the organizers have expanded it into a 2-day event, will a full roster including incredible live music, an endless supply of C&M Crawfish, and a wide assortment of regional food...
read more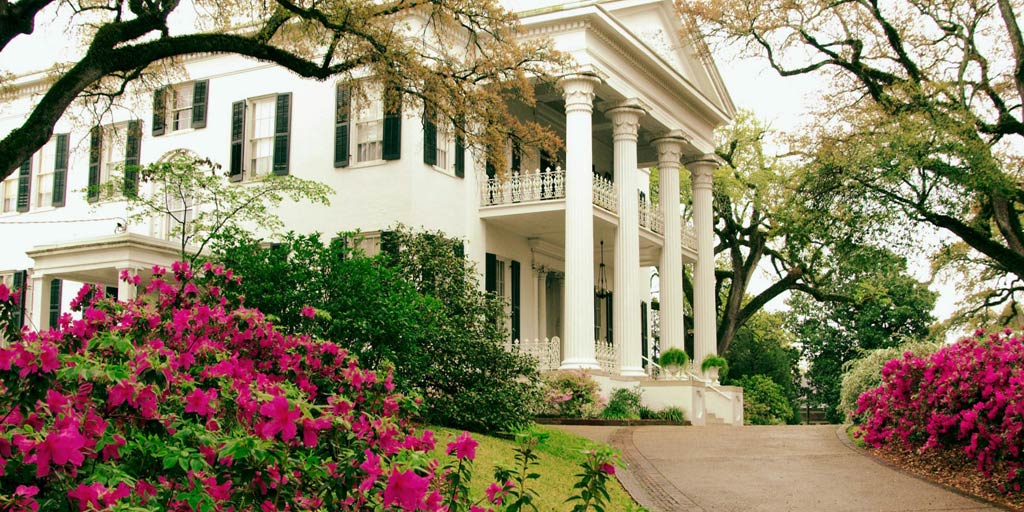 Save The Dates & Get Tickets Now: March 12 – April 12, 2022 It's that time of year again, as the azaleas and the rest of Natchez springs into full bloom and the historic homes open their doors... Known for its historic Natchez architecture and garden tours,...
read more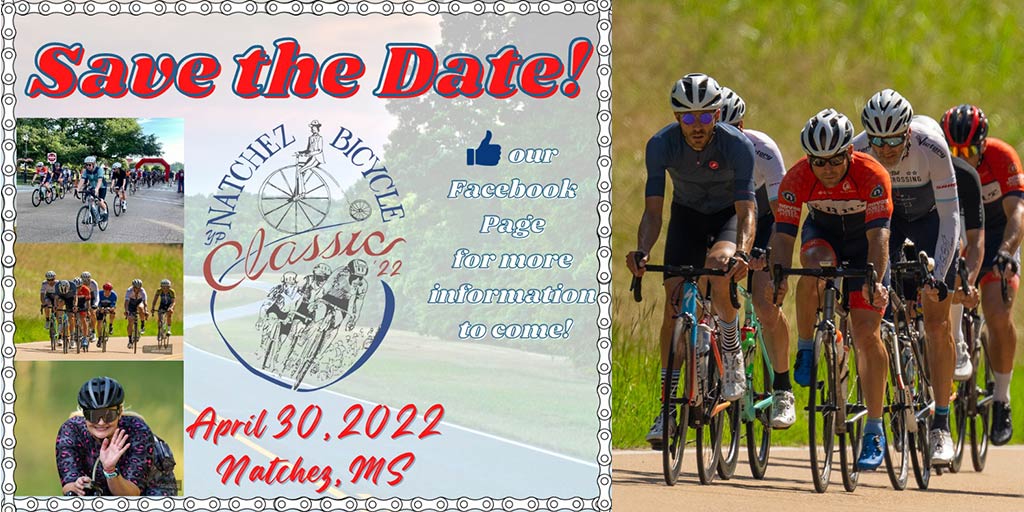 Registrations are now open for the 3rd Annual Natchez Bicycle Classic! Get ready to hit the road for a beautiful and scenic ride, hosted by the Natchez Young Professionals. April 30, 2022 from 8:00 am – 11:00 am ~Come for the ride, Stay for the Party~ It's has become...
read more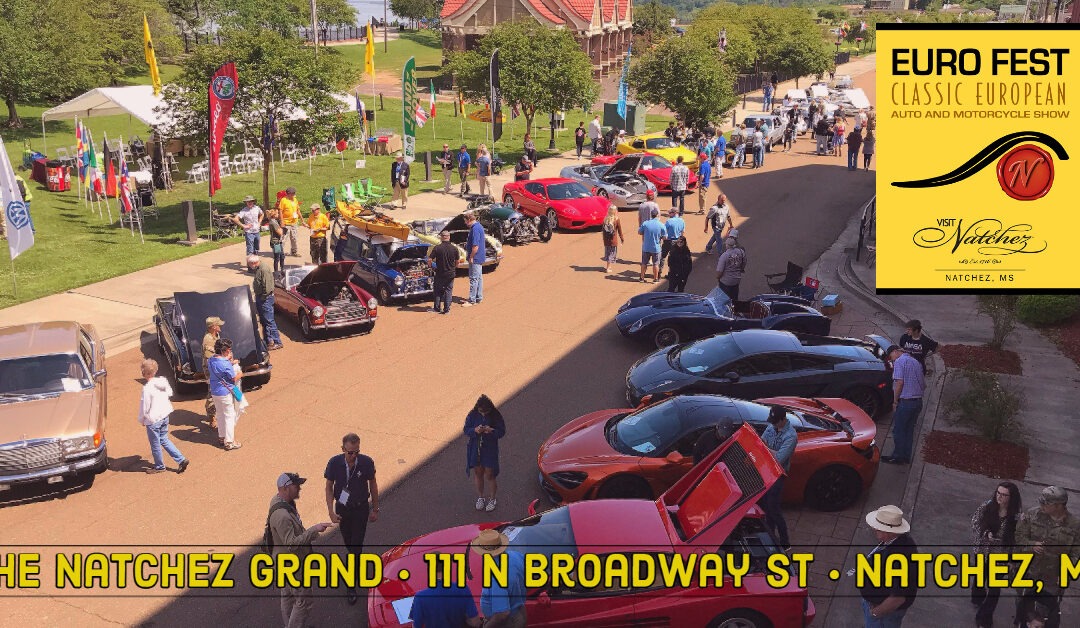 6TH ANNUAL CLASSIC EUROPEAN CAR & MOTORCYCLE SHOW TO TAKE OVER BROADWAY STREET Free to the PublicBroadway Street in Downtown Natchez, MS Starting on April 22, 2022 at 10:00am • Ends April 23, 2022 at 5:00pm For More info visit https://euro-fest.net/natchez/Event...
read more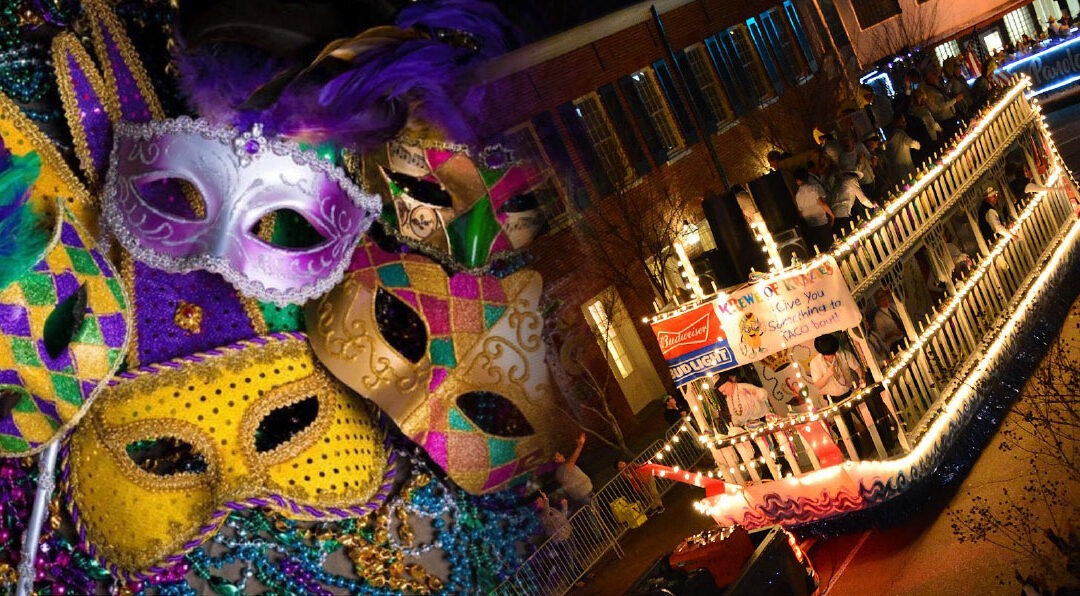 When it comes to Mardi Gras, the Little Easy loves a party just as much as the Big Easy does! Natchez is no stranger to letting the good times roll, so here's what you can find for Mardi Gras Season 2022 in the Miss-Lou: • February 25, 2022: Krewe of Phoenix Parade,...
read more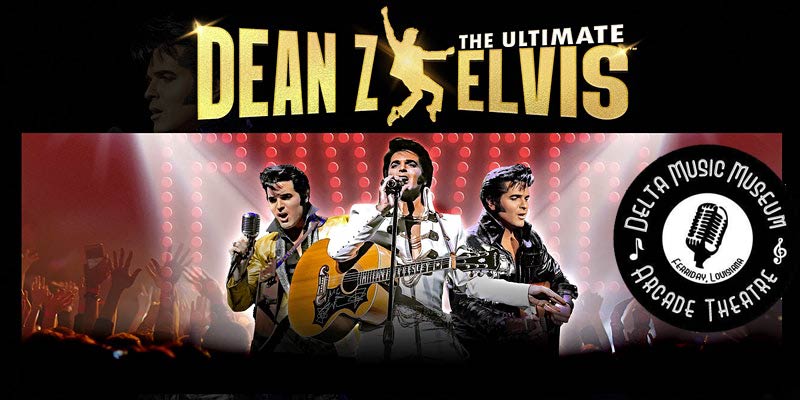 Dean Z, Branson's ENTERTAINER OF THE YEAR, is bringing his high energy Elvis tribute show to Vidalia, Louisiana. All proceeds go to Friends of Delta Music Museum Foundation, 501c3. February 12, 2022 at 7:00pm Located right across the Mississippi River bridge, Vidalia...
read more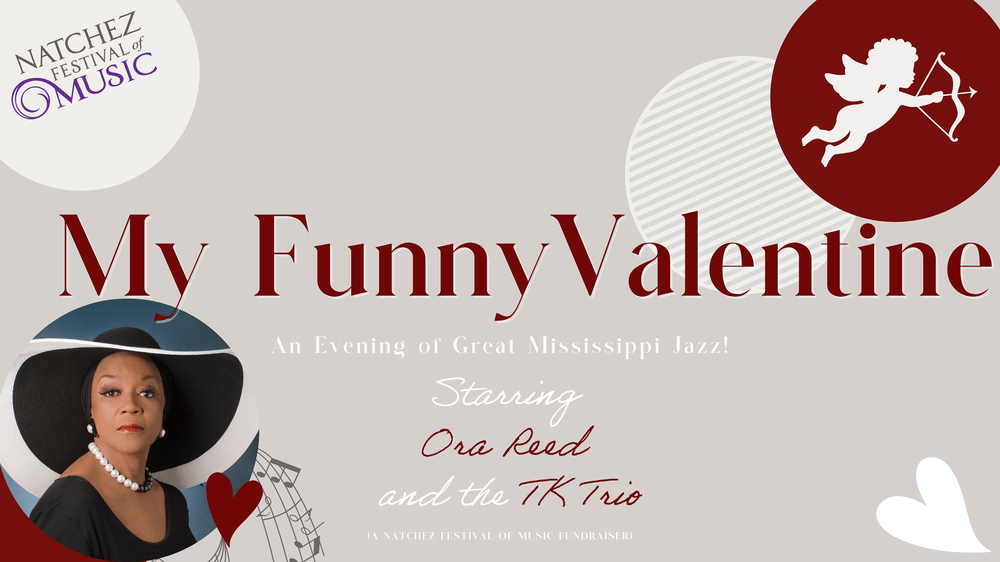 FRIDAY, FEBRUARY 11, 2022 | 7:30 P.M. CARRIAGE HOUSE RESTAURANT 410 NORTH COMMERCE STREET, NATCHEZ, MS, 39120 6:00 pm - 7:15 pm • Cocktails and Silent Auction Benefiting the Natchez Festival of Music TICKETS: $75 PER PERSON GET TICKETS Art by Local and State Artists...
read more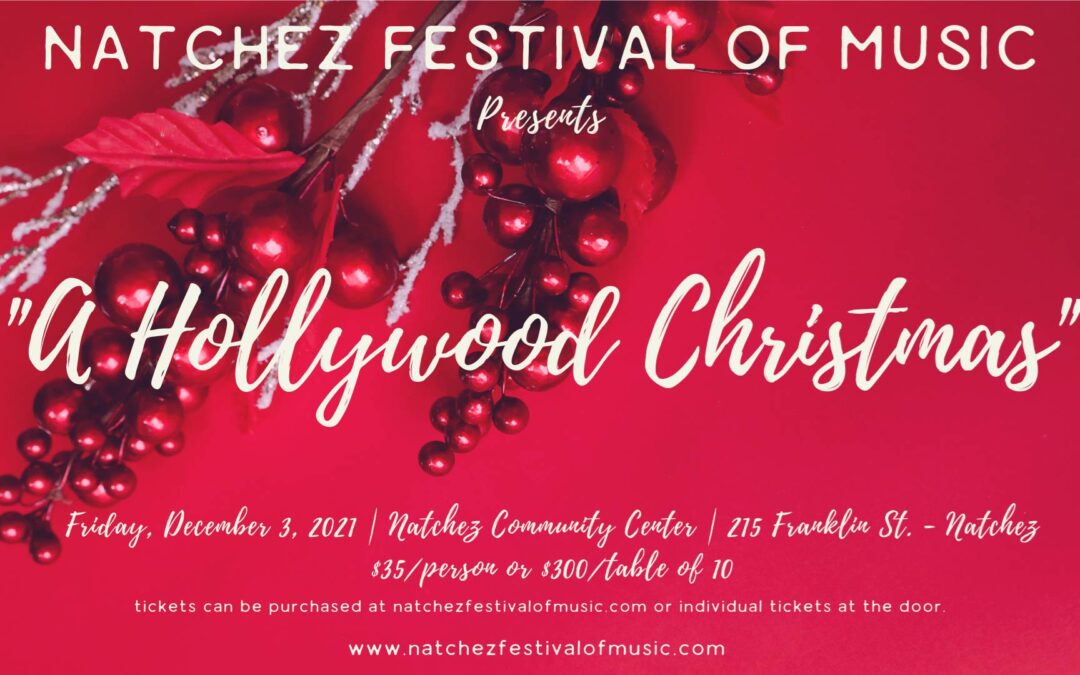 Natchez Festival of Music presents their annual Christmas Cabaret, "A Hollywood Christmas" on December 3rd, 2021…
read more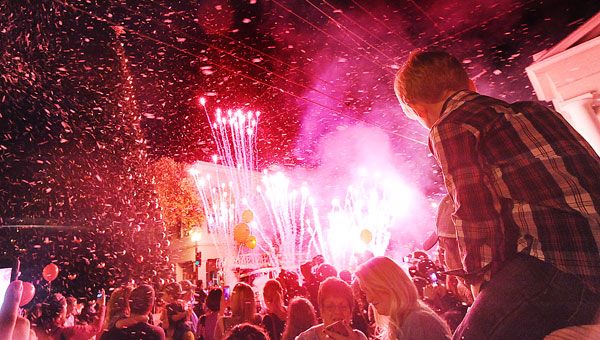 It's a magical time of year in the Little Easy as Christmas comes to town. Locals and Tourists alike are welcome to partake of the upcoming festivities. We've listed a few of the most notable events for this year, including the World Premiere of new Hallmark Christmas Movie shot right here in Natchez!
read more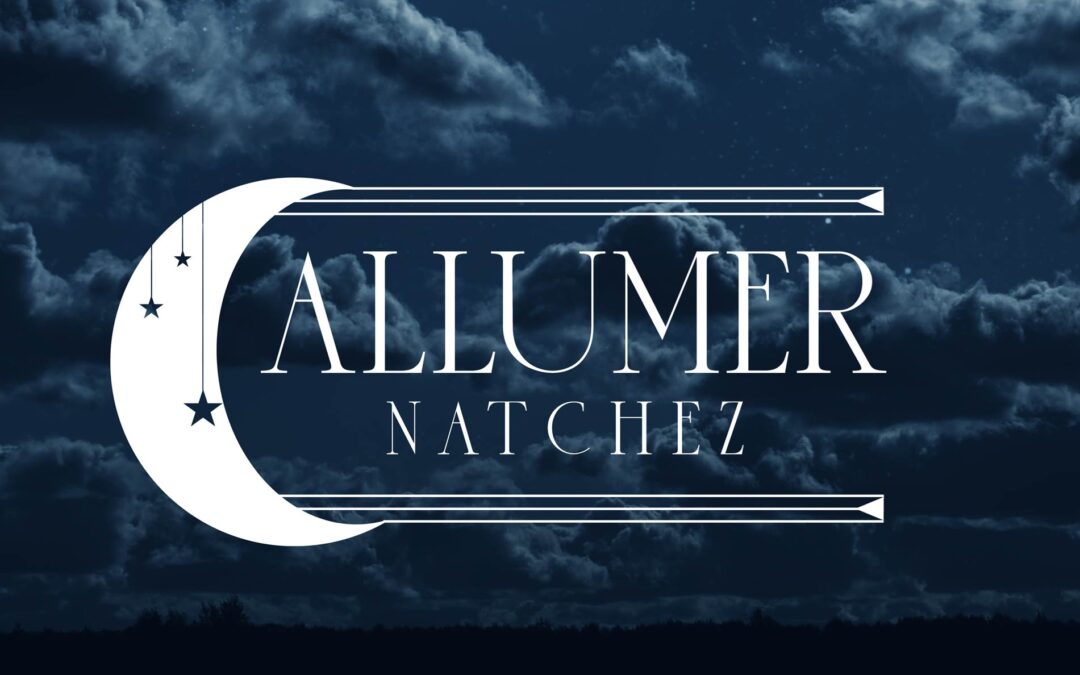 Experience the premiere of the first annual Natchez light festival! Free and open to the public on the grounds of Dunleith, all are welcome to attend. There will be nine light-based art installations throughout the beautiful grounds of Dunleith Historic Inn.
read more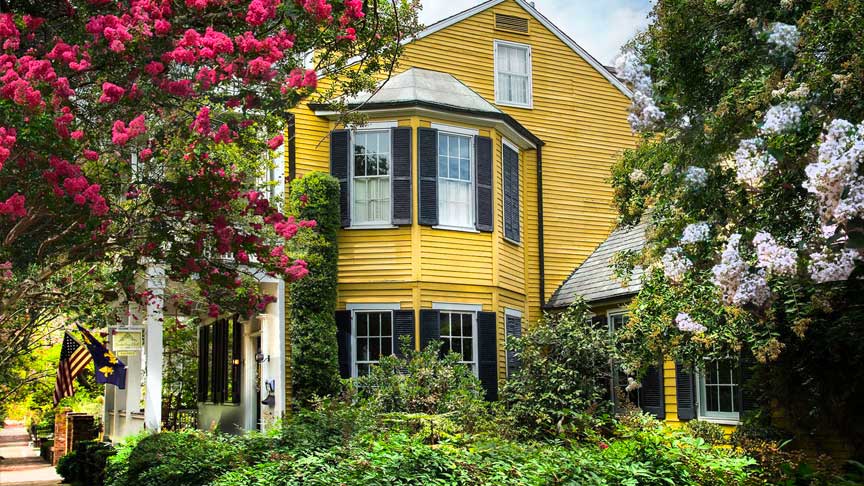 GardenSong Guest House
"Soul and spirit of Natchez! It truly embodies everything that is wonderful about Natchez, from the beautiful gardens and charming architectural details to the warmth and hospitality of its owner."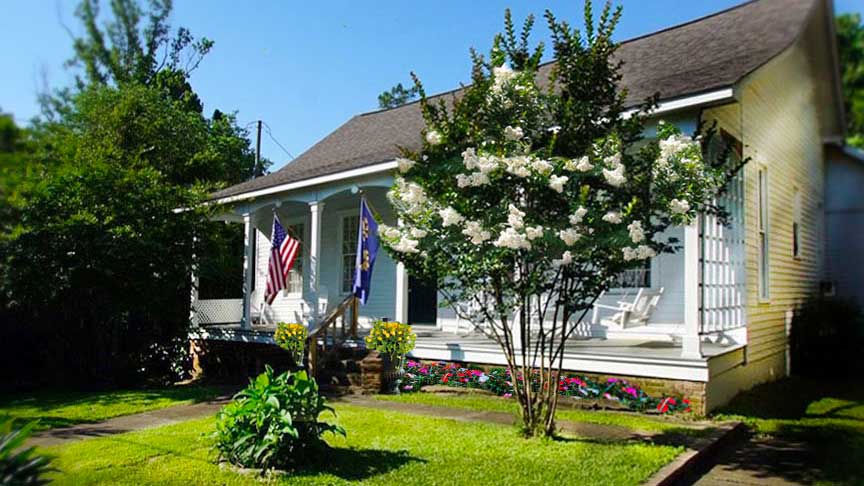 The Mayor's House
"This is an awesome place for a quiet family getaway! So much space available in the living areas, with front & back porches to enjoy as well. All on a quiet street near everything in Natchez."
We are COVID-19 Compliant!
We go the extra mile to clean and sanitize every day. We use the best cleaning supplies available, and daily refresh and sanitize all linens, surfaces, door knobs, light switches, etc. Air filters are top-of-the-line and routinely sanitized as well. For your convenience, hand sanitizer is provided.