Don't miss the 2nd annual Mudbug Music Festival as it returns to the Bluff!
This year, the organizers have expanded it into a 2-day event, will a full roster including incredible live music, an endless supply of C&M Crawfish, and a wide assortment of regional food and beverages in the perfect family-friendly atmosphere.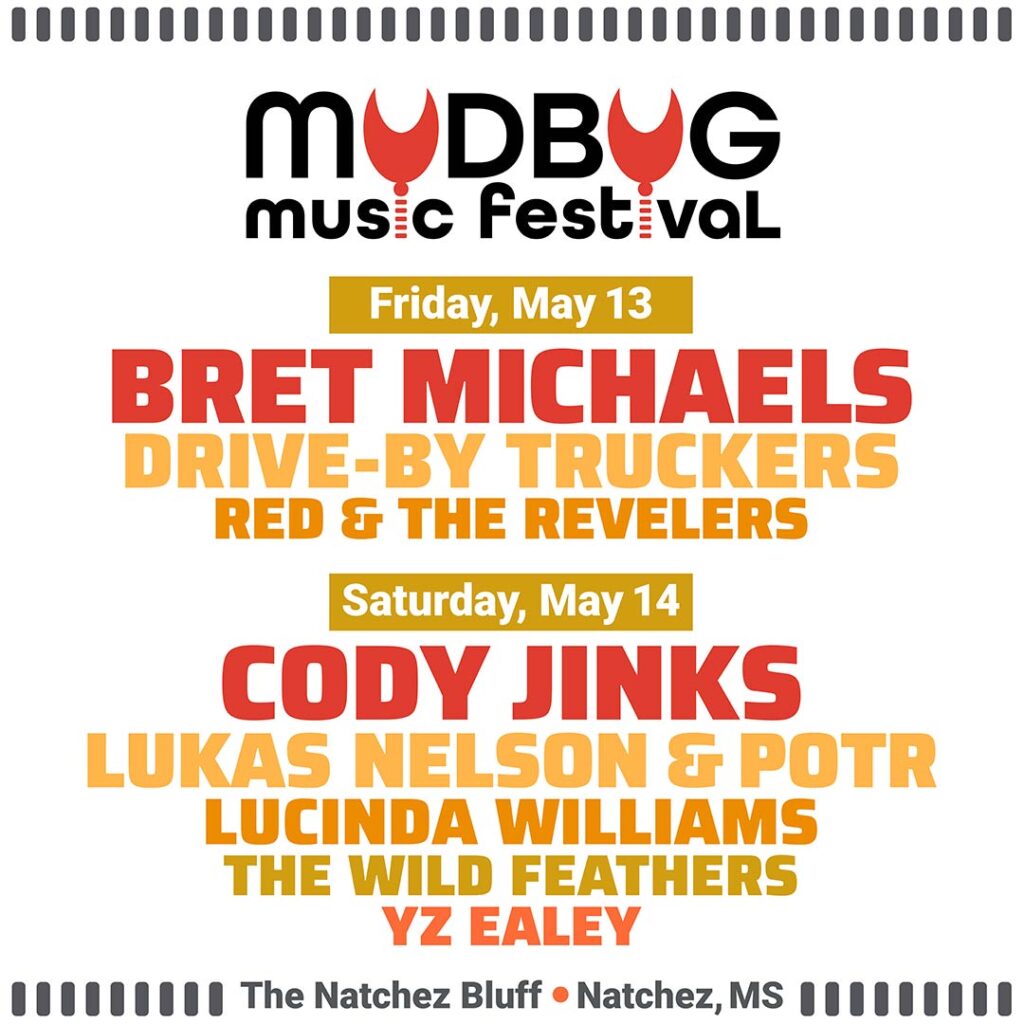 Tickets are on sale now!
General admission:
Friday, May 13 – $50 in advance
Saturday, May 14 – $60 in advance
Weekend passes are available for $100.
Children 8 and under are FREE!
For more information regarding Mudbug Music Festival, visit our Facebook page: https://www.facebook.com/mudbugmusicfest
or follow us on Instagram: https://www.instagram.com/mudbugmusicfest/
For information regarding sponsorship opportunities, please contact Stratton W. Hall at stratton@churchhillcreative.org. For vendor inquiries, email bobmcfarland2@hotmail.com
Mudbug Music Festival is produced by Ardenland in association with Crooked Letter Productions.