Organized by Jarita Frasier, the Soul Food Fusion Festival is an immense culinary and cultural experience that highlights the aroma of traditional soul food cooking, fused with historic folklore, cultural arts and music therapy from the diverse background of Natchez. Tickets go on sale today (April 15, 2021.)
Friday Night, June 18th, is the VIP Kick-Off Event, BBQ, Blues and Brews, will feature local and nationally recognized celebrity chefs, on the corner of High Street and Canal in Natchez.
Admission Cost: $20 and includes for a food and wine sampling.
June, 19th, Saturday, is the main day of Festival, and will take place on the 500 Block of Commerce Street in downtown Natchez. Join the party for a white linen night with cash bar and sampling packs are $25.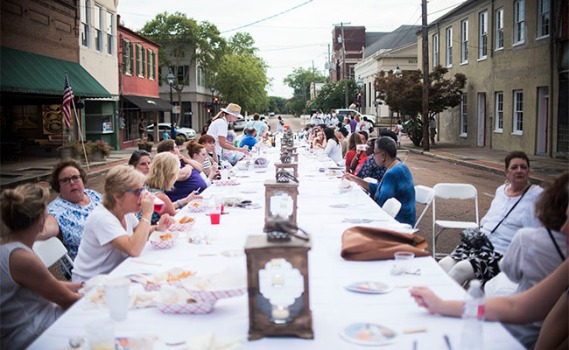 Finally, on Sunday things wind down with the Lazy Magnolia Brunch at Concord Quarters, located at 301 Gayosa Street. The brunch is from 11am – 1pm.
Admission is $20 and includes bottomless Mimosas.
Proceeds from the brunch will benefit the Southwest Wellness Association of Mississippi.
For more information, contact Jarita Frazier at 601-801-1008.